FARADA G1 Unmanned Aerial Vehicle (UAV) – is an innovative unmanned aerial vehicle system based on a hybrid airframe system with a towing propeller and four power units in a multi-rotor system that enable vertical take-off and landing.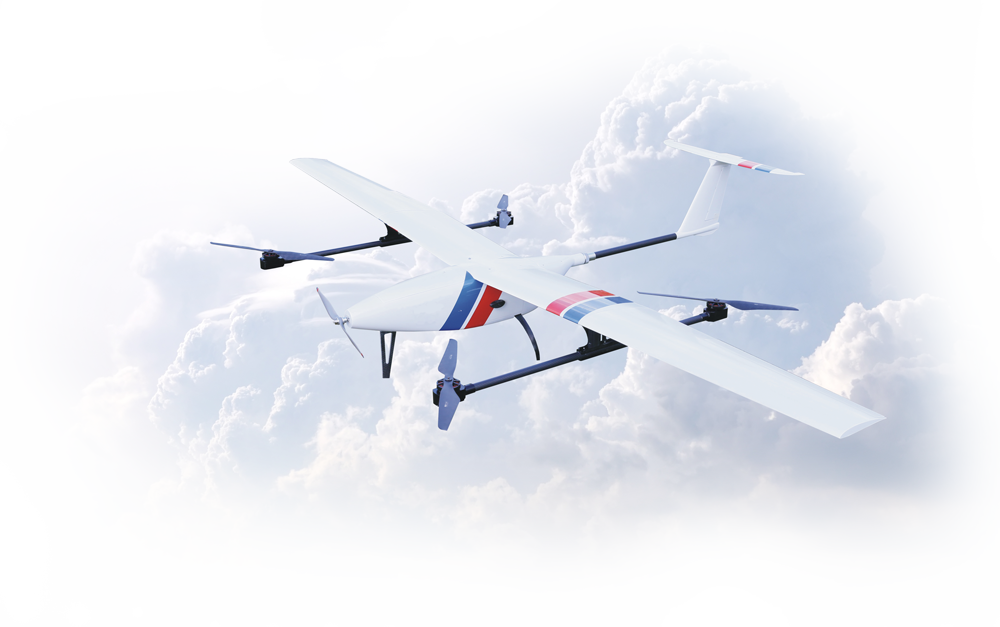 This unique design features the ability to take off and land vertically and continue to fly horizontally – in airplane mode, maximizing its operational capabilities – flight time & range. G1 does not need the runway to start the mission, and after its completion, it automatically returns to the place set before the mission, or any place selected by the operator. An important function of the G1 is the ability to switch to the so-called "Hovering" and observing in that position.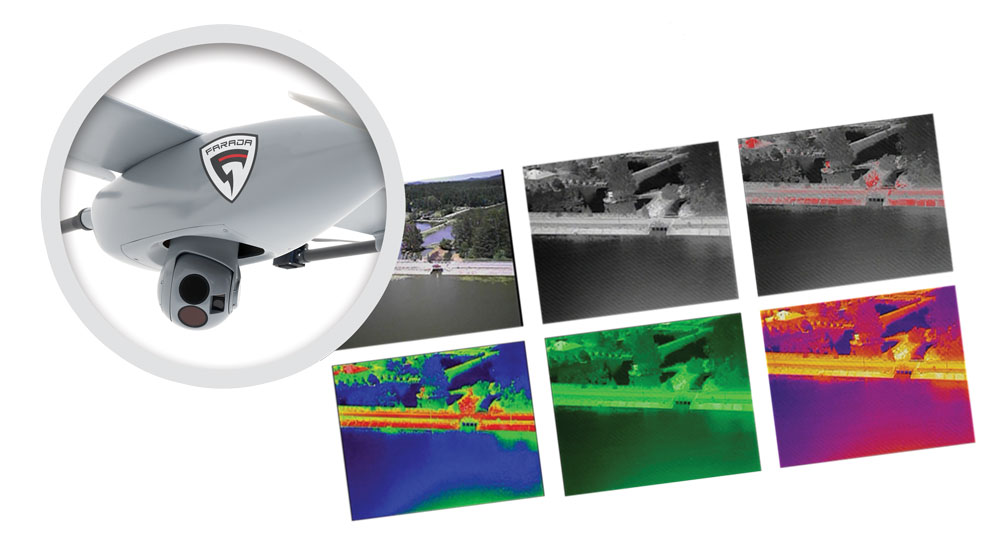 The design features of the Farada G1 make the platform perfect for mapping the area for the purposes of geodesy, cartography, geology, spatial planning or inspection, as well as in missions related to air medical transport – reducing the delivery time of samples, blood, drugs, organs and parts bodies between cities.
The main propulsion of the FARADA G1 is an electric motor that allows a flight time of up to 1.5 hours over a distance of up to 100 kilometers.
G1 is equipped with an optoelectronic system manufactured by Farada Group, tailored to the needs of the End User depending on the intended use. All observation heads manufactured by the Farada Group have the highest functionalities related to the detection, observation and tracking of moving objects in real time. The most important functions of AvEye heads include:
terrain imaging
high-resolution imaging of objects in visible light and thermal imaging;
determining coordinates of objects;
imaging allowing for ongoing corrections and assessment of changes in the observed area;
recognition of changes in a given area and in infrastructure facilities.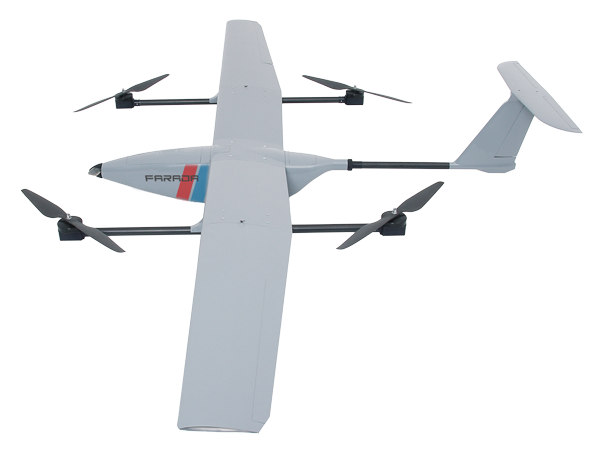 Technical data:
Span: 3000 mm
Length: 1835 mm
MTOM: 14 kg
Payload: 3 kg
Drive: 5 x electric motor
Power supply: electric
Material: Carbon composite
Flight time: 1.5 hours
Rate of climb: 3-4 m/s
Cruising speed: 85-90 km/h
Optics: FPV HD camera stabilized in 2 axes